What We Can Learn From Mindfulness Quotes
Being mindful means being present in the moment and paying attention to your thoughts, feelings, and surroundings without judgment. It can help you become more aware of your habits and reactions so that you can make choices that are in line with your values.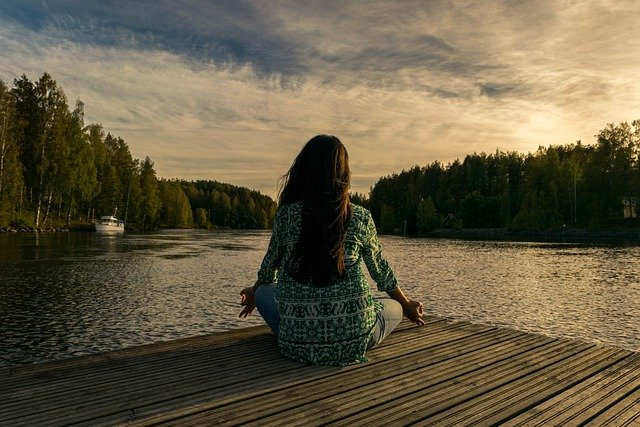 Mindfulness can also help you to enjoy life more and reduce stress. When you are mindful, you focus your attention on the here and now. This may sound easy, but it can be hard to do when your mind is always racing or dwelling on the past or future.
Learning to be mindful takes practice, but it can be a helpful tool in managing stress, anxiety, and other mental health conditions. For example, if you're feeling stressed about an upcoming event, mindful breathing can help you to relax and be present in the moment. Taking a few minutes each day to focus on your breath and pay attention to your thoughts and sensations can help you to train your mind to be more mindful.
1. Our First Favorite Mindfulness Quote
"Love and compassion are necessities not luxuries. Without them humanity cannot survive." Dalai Lama
I'd like to offer up a mindfulness meditation for each quote or allow us to truly come to the present moment and contemplate the wisdom in each and every one of these. So first off – the simplicity of the Dalai Lama's quote speaks volumes. The fact that such a simple statement need be stated in a world that is so self centered and so caught up in things other than love is a sad irony. We want love and crave love, but sometimes seem to miss it altogether. Let us revel in the love of those around us and let us spread love in absolute abundance wherever we go. 
2. The Second Best Mindfulness Quote
"Let the quietude of this singular moment take you to the bliss that is awakened in the silence."
Sue Dhillon
As a mindfulness practitioner I spend ample time in silence and I find as do you that the most blissful states of our consciousness our found in the deepest quietude. It is there we find the magic and heart of our soul. The silence is like a song for our souls and the quiet a poem for our spirits. Let us treasure the quite and allow it awaken all of the bliss that idles inside. 
3. This Third Quote Really Brings It Home
"Mindfulness gives you time. Time gives you choices. Choices, skillfully made, lead to freedom." – Bhante Henepola Gunaratana
This essential quote gives us sustenance to know that in the quite there is clarity, there is liberation. And this great sense of freedom is available to each and everyone of us, but can only be found in the quite.
4. The Number Four Quote Gives Us Opportunity For Deep Contemplation
"If it's out of your hands, it deserves freedom from your mind too." – Ivan Nuru
The monkey mind will continue to spin and chatter within, but it liberation from those thoughts that circle in our heads is attainable. It's in the quieting and letting go, allowing surrender, letting it all fall aways that we find the peace inside our minds. Let those thoughts that run rampant dissipate into the stillness and quiet when sitting in silence. Surrender yourself and allow yourself the peace to be free of all that you cannot control. A powerful quote by Ivan Nuru that is worth holding close and repeating. 
5. Fifth On The List Is A Really Contemplative Quote
"We cannot become what we want by remaining what we are." – Max Depree
You have to go outside of yourselves to truly discover your most authentic self. The irony is many times that is found by going within. Letting go of the exterior and dropping in to discover who it is you really are and wish to be. Worry not about the facade or what you have to put out into the world. Go inward and discover the truth of who you are and then become that. Silence awakens profundity within. 
6. This 6th Mindfulness Quote Is Truly One For The Ages
"Wherever you are, be there totally." – Eckhart Tolle
This is a powerful quote that has been repeated and said in so many different ways. Be all in. Be present. Awaken to the moment. Sitting in silence teaches us how to be more present. We gain a greater sense of calm and we begin to have heightened awareness from moment to moment. We arrive all there, all in, all present and we allow ourselves the totality of that moment. Begin a mindfulness practice so you can live in the actual moment, only this moment, that is all we have. Cultivate mindfulness in your life and you will discover worlds of bliss. 
7. Last On The List Number Seven, But Still A Powerful Mindfulness Quote Nonetheless
"The first and best victory is to conquer self." – Plato
I absolutely love this quote and for me inner peace begins with self. A mindful life is part of my daily life. It's all only a moment and bringing mindful and wise attention to the very last act and the next one is such a powerful way to to be.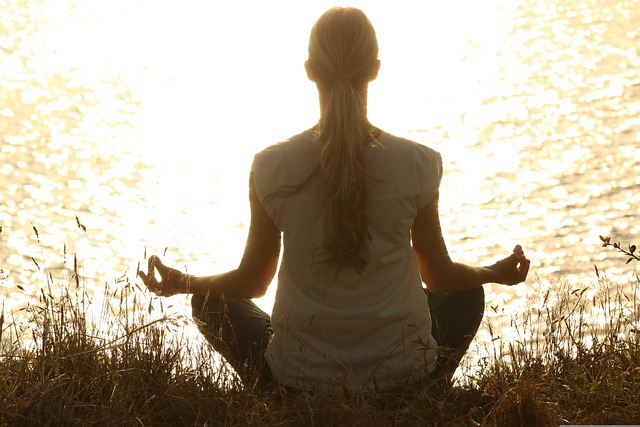 This post contains affiliate links. I receive a commission if you purchase.
Here Are Some Tips For Living More Mindfully
There is infinite possibility in everyday life when we begin to discover our true nature.
It starts with a positive mindset and understanding how we can capture moments. Mindfulness helps ground us and offers us opportunity to bask in the stillness and offers a serene encounter with our soul. Mindfulness enables us to touch the blue sky of your spirts and lose sight of the monotony of life. Real happiness and sustained joy are by products of cultivating a mindfulness meditation practice.
Mindful eating is another way of bringing more mindfulness to your day to day interactions. Be thoughtful and eat with care. Eat slowly. Drink your tea slowly. Bring mindfulness to the day at the dinner table and you will begin to exude an inner radiance. Mindfulness means we are more awake and the present experience is more sensing and more feeling for us.
Living this way gives us inherent luminosity.
Live in the moment and and embrace change. Have balanced acceptance of all that is. See the world with curious eyes. 
Awesome Mindfulness Resources I Love
My two favorite mindfulness teachers are Thich Nhat Hanh and Jon Kabat Zinn.
Here are my 3 favorite books by Zen Master and a Guruji of mine Thich Nhat Hanh. There are more than three and he actually authored more than a hundred books, but I've narrowed it down to my three very favorites.
No Mud No Lotus – a profound read
How To Love – a treasure packed with wisdom for the ages
The Miracle Of Mindfulness – An absolute classic in this space
Download the Bliss Guided Meditation For Free To Get Started.
Or listen in to the deep trance guided meditation here.
My Meditation Essentials – this back jack allows me to sit for long periods of time and this blanket is a plush and cozy treasure.